Baby and Toddler Soft Play Yard (Indoor)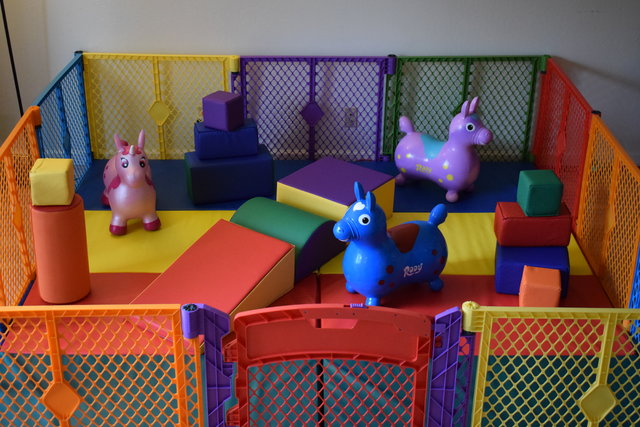 Setup Area: 9ftx9ft
Age Group: 0-3
Description
Want the perfect play space for your baby or toddler? Let them climb and explore in their own area without the worry of being knocked over by the big kids! This play space is not only fun but encourages their growth and development by jumping, climbing, carrying, and building!

Clear out any area inside your home that is at least 9ftx9ft for this fun space! Want to use this set up outside? Check out the outdoor set up options here.

8x8 foam mat enclosed within a gate with an easy access (for the adults) door
3 hoppers
7 giant foam building blocks
5 foam climbing blocks

We set up and tear down the entire play yard! Just make sure your set up area is large enough and cleared before arrival. All surface areas are cleaned between each rental.

Save $50 when you rent the soft play yard with any bounce house or slide! Use the code PlayYard50 at checkout!