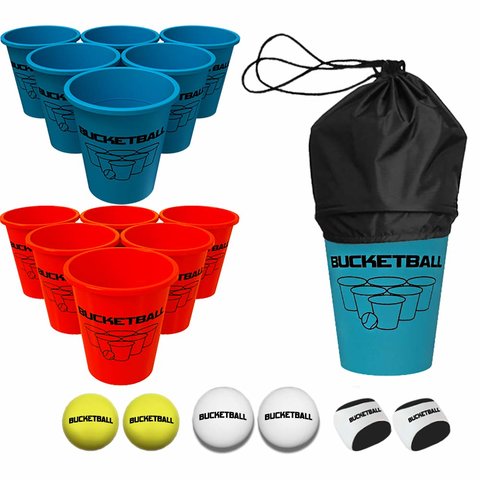 Description
BucketBall is the ultimate outdoor party game family and friends love playing.
Includes 12 Buckets (6 Blue & 6 Orange), 2 Pong Balls, 2 Tailgate Balls. 2 Hybrid Balls
3 different game balls: Hybrid Balls, Bucket Pong Balls, and Tailgate Balls allow you to choose the type of game play you desire. The Pong Balls provides a tradtional pong like game play experience; they are the same ball to bucket size ratio as compared to a red solo cup and a ping pong ball. The Hybrid Game Balls are the most challenging game ball. The Tailgate Balls do not bounce or roll making them perfect for playing on hard/flat surfaces.
Add this crowd pleaser to you next next bounce house, inflatable, or soft play order for endless entertainment for your guests.