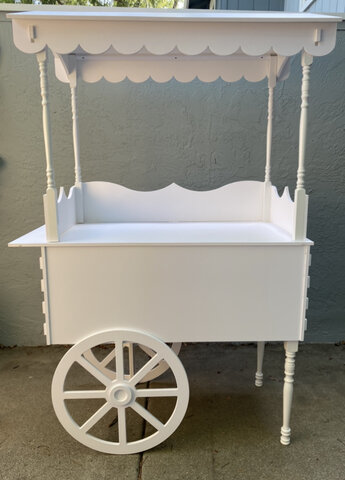 $225.00
Please call to reserve this item.

Actual Size: 22" W x 49" L x 70 " H
Description
A dessert cart is a fun addition to add to any event! Stock the table with desserts, candy, drinks, and/or appetizers. The cart can be set up indoors or outdoors.
Ask about custom add ons like custom lettering on the side of the cart, lights, display stands, and desserts!
Reach out to us at Jessica@toadilybakeddesserts.com to check availablity of dessert packages.
Dimensions: 22" Width x 49" Length x 70 " Height
Wheels are stationary and do not move.
Maximum weight capacity: 40lbs