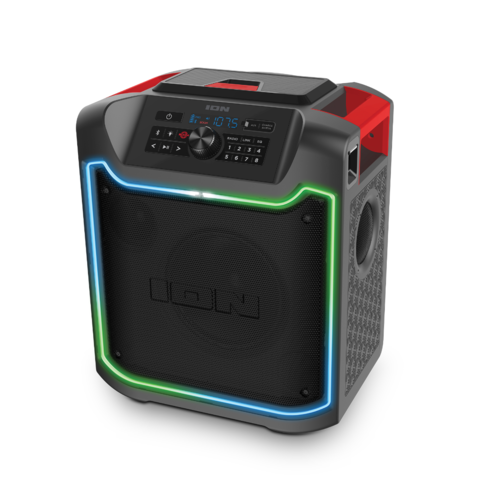 Description
When you want to enjoy great times outdoors in any weather, our Portable Speaker is for you. This rugged IPX5 water-resistant 100-hour rechargeable speaker streams your favorite music from any Bluetooth®-enabled device and pumps out great sound through its powerful 120-watt dynamic speaker system using its 8-inch woofer and three 3-inch tweeters. The speaker features 280° Wide-Range Sound so you can enjoy premium quality sound, to the front, left, and right of the speaker.
If you need a quick charge for your phone or device, it also has a water-resistant USB fast-charging port that turbo charges your mobile device. The speaker has built-in
m
u
l
t
i
-
c
o
l
o
r
lights that pulse to the music for exciting visual effects. When you want to get the party started, select the Boom Button to instantly crank up the bass, volume, and light effects.
Crank up the music and keep the party going all day with our Portable Speaker.